---
Emotional Intelligence is a fundamental ability for everyone who wants to create good relationships, with oneself and with others. This makes it a meta-competence especially for leaders, executives, managers and knowledge workers. True leaders don't operate from their logic mind only, they connect with others on an emotional level. 
Conversations are the vehicle of creating outcomes. Coaching supports you to bring awareness to your conversations and to become skillful at connecting with others. 
You are able to make conscious decisions with a holistic approach. This increases your options and choices and optimises your behaviour. 
Coaching Leadership and Coaching Emotional Intelligence go hand in hand, both supported by a mindful way of connecting to yourself and of interacting with others.  It's a transformational journey, preparing the ground for learning and increasing the effectiveness of any techniques and methods that might be helpful in day-to-day leadership situations. 
Knowing others is intelligence; knowing yourself is true wisdom. Mastering others is strength; mastering yourself is true power. 
(Lao Tzu)
---
Together with conversational awareness based on the latest insights of neuroscience, your conversations will become a vehicle to connect, bond and build trust with others to establish open, candid, and trusting relationships. You are able to create beneficial interactions with your reports, colleagues, managers and business partners, in face to face and in group or team settings, which give space to difficult discussions and to new, innovative ideas.
Connecting with others on a deeper level and nurturing and maintaining relationships while cultivating a wide network of people, are skills of individuals who have earned the trust of people, and who respect people at all levels in an organization. To be able to establish that bond of trust with other people, they engage in appropriate self-disclosure, they are willing to be influenced and they are able to change their minds as a result of talking with other people. They treat people fairly and consistently and with respect, they genuinely care about others. They maintain very high standards of personal integrity, and they behave in accordance with their stated beliefs and values and commitments, they deliver on their promises and follow through on their commitments.
---
You become better at self-leadership and at leading others when you improve your ability to :
know yourself and to become aware of yourself with your feelings and habitual reaction patterns in a situation of stress before making any comment or taking any action when caught up in a crisis (self-awareness).
manage yourself with the ability to activate the prefrontal cortex and to muffle the amygdala in order to have access to your cognitive brain functions when consciously responding and to further decide on actions to take (self-management)
become aware of the feelings and needs of others involved in the crisis and respond to them in a thoughtful and empathetic way (social awareness)
managing relationships in a way to deeply connect with others to influence and to uplift them from a state of stress into a state of safety, calm and trust where they also can better access their cognitive and emotional capacities with a highly activated prefrontal cortex in order for them to better handle this situation of crisis (relationship management)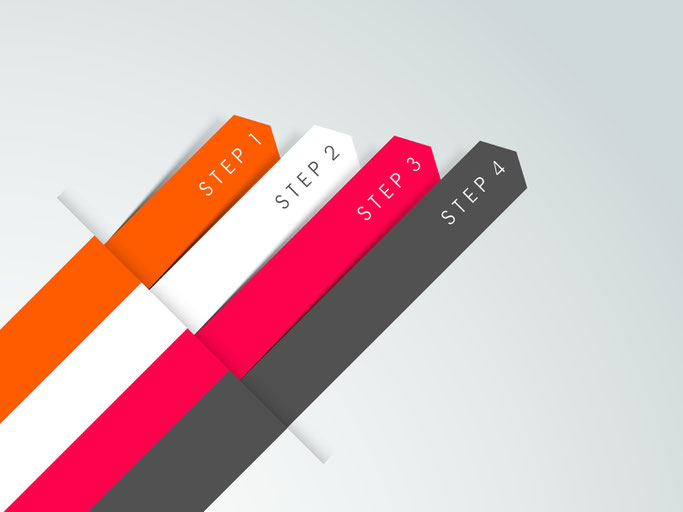 By bringing the concepts of emotional intelligence into your awareness as well as the latest insights of neuroscience, coaching can guide you to built emotional intelligence in 4 areas : self-awareness, social awareness, self-management and management of relationships. Through coaching, behavioural patterns are brought to surface and can be evaluated if they are of good service. Coaching helps to become aware of blind spots and patterns that unconsciously drive your behavior. You then are able to use your emotions as a source of information to guide your actions and your direction in life and to manage your behavior.
When we become aware of our own feelings and needs, we then can become aware of what others need, while managing our own feelings in the situation. We can show empathy.
This leads to the outward expression of emotional intelligence which is relationship effectiveness. People with this competency have a genuine interest in helping their employees and others improve their performance. They foster long-term learning and the development of others.
Beside a broad range of competencies that develop with using our emotional intelligence, research has shown that greater emotional intelligence can result in increased profitability, better retention of top performers, more successful recruitment, and greater productivity.
---
BEING a whole person with body-mind-emotional-spiritual aspects

awareness of self and others

management of self and managing relationships
---
the connection between heart and mind
bonding and trusting
creating mutual understanding
---
your full power in the moment that counts

 

 - NOW

to show empathy

your ability to have difficult conversations without damaging the relationship

the freedom to respond instead of an urge to react

to co-create solutions with others that are way better than your individual solutions

you to connect, bond and build trust with others.
---
Coaching is an investment in your future with immediate benefits returned to you. With a professional coach, you reach your goals faster because you are supported, encouraged and challenged along the way while being held accountable to stay focused and to progress. Feel free to ask for more information using the contact form.
You are very welcome to subscribe to a free coaching inquiry session. When the date for this session is agreed, you will receive a short questionnaire as a preparation to be returned prior to the appointment. After our conversation, you decide whether engaging into coaching is your best option right now.